By Brazos Elkins,  Jr. Copywriter
Now that a few days have passed and everyone's forgotten this year's Super Bowl commercials, let's make some educated guesses about what brands will do next year. Super Bowl LIII will take place on February 3, 2019 at Mercedes-Benz Stadium in Atlanta and air on CBS.
1.) Amazon's Alexa is featured as a commentator throughout the game. She can't pronounce Gronkowski.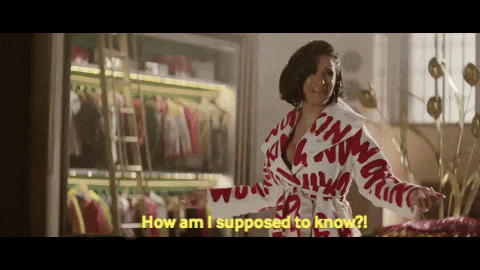 2.) Non-sponsor Google "hacks" the big game by enabling Google Homes to respond to Alexa and talk over her during the whole game. No one notices Alexa mispronounce Gronkowski.
3.) Samsung becomes the first brand to ever sponsor the coin toss. Only viewers watching the game through a Samsung Gear VR are able to see it. It's heads.
4.) Coca-Cola airs another upbeat "Taste the Feeling" manifesto. Consumers' Takeaway: Feelings taste a lot like Coke.
5.) Uber's first-ever Super Bowl spot is a bizarre homage to Taxi Driver called Uber Driver that audiences confuse for a movie trailer.
6.) President Trump, now in the early stages of his re-election campaign, live-tweets the entire Super Bowl. He calls Bill Belicheck and Tom Brady "losers" before, during, and after the game.
7.) Usher performs the Pepsi Halftime Show, highlights include a Michael Jackson tribute, a 5,000-person choreographed dance routine, and the Blue Man Group playing instruments made entirely out of Pepsi cans.
8.) In place of Clydesdales, Budweiser's 60-second spot features endangered North African Zebras to announce a new partnership with the WWF.
9.) In a 30-second spot from Twix, Christopher Walken (as Left Twix) and Samuel L. Jackson (as Right Twix) duel each other using Twix for swords. Judge Judy officiates.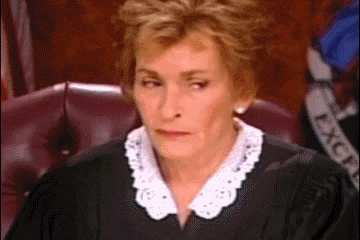 10.) Personal Injury attorney Rodney "The Virginia Viper" Hempstead's local Richmond-area TV spot accidentally spawns a viral meme called "vipering."
11.) To boost ad revenue, CBS introduces new "subliminal" ad formats at a cost of $8,000 per frame.
12.) Taco Bell launches its new Lengua Beefurrito by handing one out to everyone at the Super Bowl. Social media backlash is swift and merciless as non-Latinos find out what they just ate.
13.) Mountain Dew's "Dew Mountain" experiential rock climbing/skiing/ziplining outdoor installation in downtown Atlanta becomes a permanent exhibit at the Atlanta Museum of Natural Science.
14.) Doritos' new line of Doritos for women, "Doritas," become a hugely popular sideline snack for football players throughout the 2018 NFL season. Teams now dunk their head coach with Doritas instead of Gatorade. Building off this PR, Doritas' hypermasculine Super Bowl spot calls for men to "take back the snack."
15.) After causing 547 cases of e. coli in 2018, Chipotle attempts to control the narrative with a 30-second spot that shows surgeons washing their hands in burrito bowls while Outkast's "So Fresh, So Clean" plays.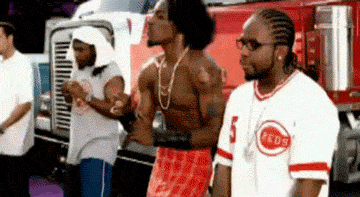 16.) In a 60-second TV spot, Verizon steals the "Can You Hear Me Now?" guy back from Sprint and introduces a new "Second Chances" switch-back-and-save promotion.
17.) TurboTax creates a series of 15-second spots entitled "Death & Taxes" featuring the Grim Reaper as an accountant for Charlie Sheen, MC Hammer, and Betty White.
18.) Facebook, now illegal in seven countries, airs a 60-second ad of various users broadcasting live in protest. Twitter stock soars.
19.) Tide buys several hundred 1-second bumpers that just say "That was a Tide ad" after every commercial, 1st down, audience reaction shot, and instant replay throughout the entire Super Bowl.
20.) Every single automaker's ad features the word "mobility" in the tagline. Chevy has it twice.
Dieste, Inc. (www.dieste.com) is a Dallas- and New York-based company with a mission to pioneer the future of how brands and cultures connect. Through our partnerships and the deployment of proprietary consumer data, algorithms and human cultural intel, combined with insightful creativity, we are able to sync brands with consumer subcultures and create successful outcomes for our clients. Dieste has won multiple Cannes Lions for their work and has been named Ad Age's "A-list," "Agency to Watch" and "Multicultural Agency of the Year" numerous times.  Dieste is part of Omnicom's (NYSE: OMC) DAS Global network.