By Gabriela Sosa, Social Media Coordinator     
Hispanic Heritage Month (HHM) begins September 15th with the independence of Costa Rica, El Salvador, Guatemala, Honduras and Nicaragua. Mexico's independence day follows on the 16th and Chile's on the 18th.
Brands are not new to the HHM bandwagon.
From Coca Cola's #OrgullosoDeSer HHM campaign  
In regards to the all-too-common mistakes marketers and brands make during HHM, Alex Ramirez wrote "unsurprisingly, most blunders seem to happen because marketers believe Hispanics or Latinos—umbrella terms usually used to describe various peoples from 21 different Spanish-speaking nations—are all the same."
So what's the problem? We know that representation matters and some will argue that HHM is the representation we've been seeking. However, like Ramirez had previously mentioned, the celebration of the many different cultures and countries that are considered 'Hispanic' is a conflation of stereotypes, monolithic depictions, and hispandering. Often in these monolithic and flat depictions, Central Americans (people from countries whose independence marks the beginning of Hispanic Heritage Month along with Belize and Panama) are completely erased. Today, Central Americans are often still misrepresented or absent from both mainstream and "Hispanic" media.
Rosario from Will & Grace played the usual maid trope. Her character was supposed to be Salvadoran but was portrayed by New York native Shelley Morrison.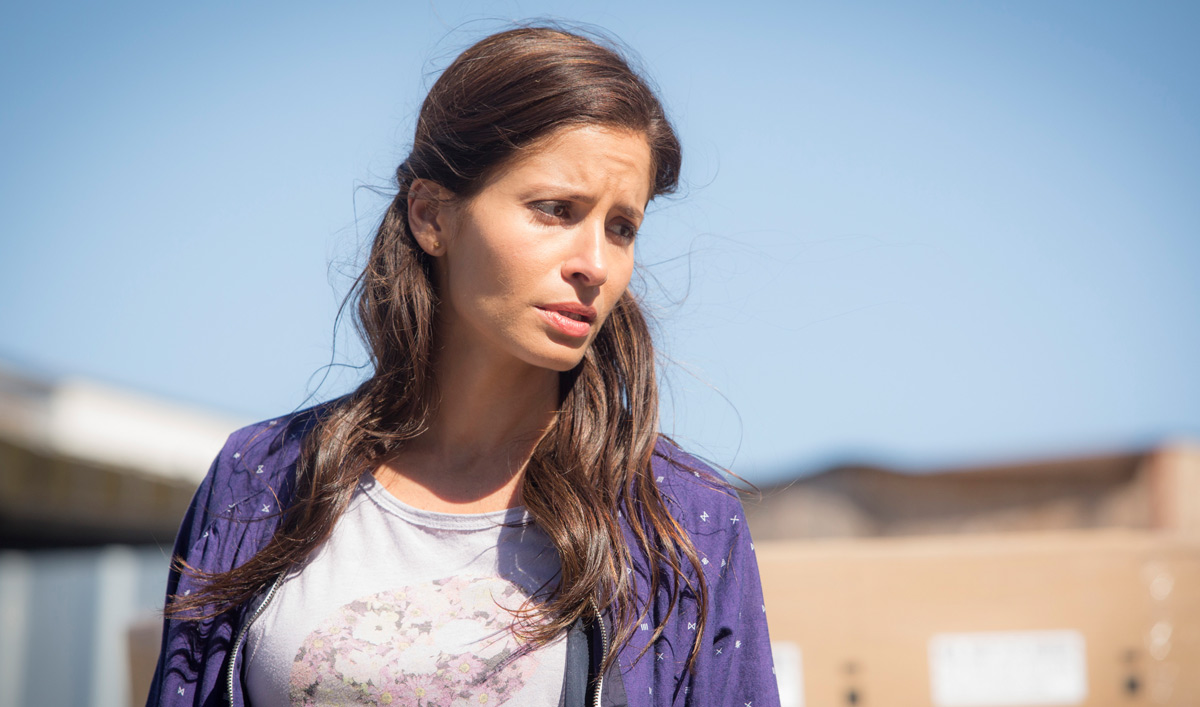 In AMC's Fear the Walking Dead, Swedish actress Mercedes Mason portrays Salvadoran-American Ofelia, whose parents in the show were also portrayed by non-Salvadoran actors.
Enter #CentralAmericanTwitter. Much like it does for #BlackTwitter, which has been instrumental to Twitter for years now, hashtags serve varying purposes for their respective communities in digital spaces. #CentralAmericanTwitter is home for a breadth of content: from light-hearted jokes about food, to conversations about identity, ethnicity and power dynamics and even to help boost fundraisers and causes.
Social media gives people from both academic and non-academic backgrounds a platform to learn, disseminate information and bond over the quirks of belonging to a certain in-group. It ultimately provides many individuals who aren't represented, or are misrepresented by media, the chance to take control of their image.
Daniela Alvarenga of Salvacultura is one of many individuals who has been working in digital spaces to bring attention to Salvadoran and Central American topics and issues for several years now. Salvacultura aims "to create a new Central American consciousness and a platform for our voices in the diaspora." Central American Art & Beauty, by Zaira Miluska, is another large and growing platform that also serves to celebrate the diversity of Central America, Central Americans and peoples belonging to that diaspora through storytelling, art and photography.
Digital spaces like these are often the intersection of education, art and celebration. Keyanna Gotay, founder of BrownSugarAndCanela is using the platform to not only celebrate her heritage but also educate. She is dedicated to making t-shirts for Afrolatinas, Central Americans and Garifuna people (all the while showing that you can be all three). When asked what #CentralAmericanTwitter means to her, she responded, "#CentralAmericanTwitter to me means learning how similar yet distinct our countries are. Understanding our way of speaking, I mean how many other countries say vos 5 times in a sentence? Or even guiro, sipota? It also means teaching about my culture, Garifuna. While our music (punta) is widely played at quinceañeras, fiestas, etc. many don't know much about us and our history. I use #CentralAmericanTwitter to share with other Central American ethnic groups about my ethnic group and vice versa."
For brands and organizations thinking about jumping in, there absolutely needs to be authenticity and context. Is your brand, say Goya, already well known in the communities you want to speak to? If not, Hispanic Heritage Month is not the time to try and jump in. One of the many lessons to be taken away from digital discourse, especially in regards to #CentralAmericanTwitter, is accountability: how can we only hold mainstream media to standards of accurate representation, but not 'niche' media? The (maybe not so clear answer) is that we can and should do both.
Gabriela is a Salvadoran-Mexican-American and self-proclaimed jack of a lot of trades, master of maybe one. She loves dancing, hiking, cooking and her dog Zoe. She is passionate about social media, writing and the exploration of identity through those mediums.