By Carla Eboli, Chief Reputation Officer 
There is something interesting about the discrepancy in how marketers see America and its population and how everyone else sees it. Looking at the profiles of Americans featured on TV and in print ads, it's clear that we are living in two very different worlds. It seems we are still far from a good balance between what is real and who the fashion & beauty industry represents.
Here are the top three discrepancies I find intriguing in how marketers see America and how Americans really are:
1.) Plus Size Fashion
I struggle with the concept of plus size quite a bit and here's why. According to the CDC, the average American woman's waist measurement is 38.1 inches. I decided to visit some of the most iconic American brand websites to see where the majority of women fit in the size charts. Below is a table of several brands and their respective sizing.
So, what does plus size mean in a country where the majority of women wear 14+? 
Some brands such as Christian Siriano get it. The designer has always approached fashion in an "all type of women" way and recently had five plus size models in his runway show in New York. JCP, an iconic American brand, also recognizes that their customers go beyond sizes 2 and 4 and a year ago, launched the #HEREIAM initiative which, contrary to what critics have said, does not glorify obesity but helps women accept their bodies with dignity.
YouTube channel "Boldly" is killing it with videos such as "Plus-Size Women Re-Create Fashion Ads" – more than 4MM views or the even better What It's Really Like To Model Victoria's Secret Swimsuits with over 10MM views.
2.) Flawless*** Everything
I love the concept of flawless – mainly when it is work related – but it bothers me to think how hard it is to achieve the so coveted "flawless look" that we all see on TV and print ads. Motivated by the relentless search for perfection, "cosmetic surgery online games" are becoming more popular among children and young adults while parents debate about the risks of being targeted by such games when their children are only 8 years old.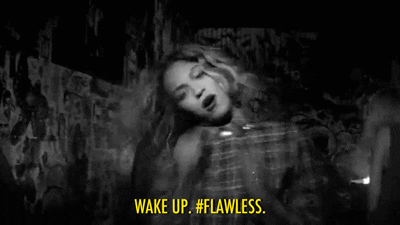 What is the impact of the unrealistic standards of beauty ad campaigns on women?
The pressure of looking perfect from top to bottom has long lasting, negative effects on women according to studies conducted by Dr. Nancy Etcoff, Assistant Clinical Professor Harvard Medical School, Director of Program in Aesthetics and Wellbeing, MGH Department of Psychiatry. "Increasing pressures from advertising and media is a key force in driving appearance anxiety," says one of the studies recently published by Dr. Etcoff.
Dove took a very important first step in our industry when they launched the "Dove Self-Esteem Project" around the world generating a lot of positive PR. American Eagle was also very bold when they vowed to release ads without any photoshop or retouching of the model's bodies.
They not only got thumbs up from the industry but also from consumers. Since they launched #AerieReal in 2014 the brand has seen continual growth: In the 4th quarter of 2015 alone, the brand's sales rose 26% and in 2016 sales went up 20%.
3.) Multiracial Families
"The eyes are useless when your mind is blind" is one of my favorite sayings. Simple, yet profound, it seems to summarize the approach that some companies and brands are taking regarding interracial marriage.
Every year, 2.1MM marriages are celebrated in US, according to the federal government. And while the traditional "will you marry me?" question might remain the same over decades, the composition of these new couples and families has changed dramatically since it became legal in United States in June of 1967.
According to a new Pew Research Center analysis of the U.S. Census Bureau data in 2015, 17% of all recently married couples in the U.S. had a spouse of a different race or ethnicity vs. 3% in 1967. In metro areas, almost one-in-five marriages are interracial. The number of interracial or interethnic couples is even higher for unmarried partners (18%) and for same-sex partners (21%)
Why is it taking so long for advertising campaigns to reflect the reality of American families?
Brands that are truly embracing what I call "America's New DNA" are seeing very positive results. Cheerios, an American brand focused on family nutrition, helped pave the way for other companies to embrace the fact that interracial families are the new normal.
Tiffany's "Will you?" ad features several couples getting ready to propose to their partners. Pretty straightforward, it shows that we all feel the same way about love, regardless of our sexual orientation, skin color or age. Even more traditional brands such as J&J/Tylenol understood the importance of inclusivity and the need to be representative of the new American DNA with their #HowWeFamily program.
This matter is by far the one that gets more visceral reactions (good and bad), but it appears that overall
Americans
want to see more diverse ads and campaigns that are more inclusive and relatable.
The path to becoming and being a brand that is representative and inclusive of this new America has obstacles, of course, but there are simple steps that can be taken:
Be authentic. If your message and/or representation doesn't feel real, it can backfire on your brand.
Be reflective of your own consumer. You, better than anyone else, know who your consumer is. Make sure to represent them in your communications.
Make sure your team and agency understand diversity from the inside out. Diverse teams have a better understanding of different types of consumers and how to approach each one of them in a relevant and long lasting way.